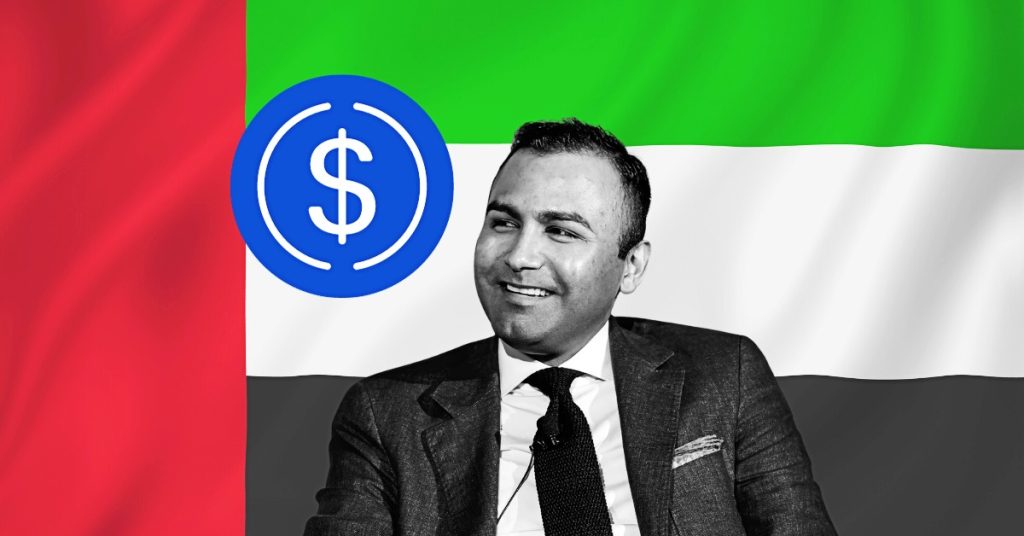 The post Former SoftBank Executive, Akshay Naheta, Launches Stablecoin DRAM Backed by the UAE Dirham appeared first on Coinpedia Fintech News
While the world is heading towards US dollar-pegged stablecoins, Akshay Naheta, a former executive at SoftBank, is pioneering a distinctive stablecoin called DRAM, backed by the United Arab Emirates Dirham. Last month, Paytm entered the crypto arena with its USD-pegged stablecoin PYUSD and got good support within the industry. 
Naheta, Ditched USD for Dirham? Will it Work? 
But what made this collaboration go against the market wave? With DRAM Trust, Naheta aims to tap into the burgeoning stablecoin market, which analysts project to expand over 20X, reaching a value of $2.8 trillion in the next five years. DRAM coins are engineered to provide stability, particularly in nations grappling with high inflation, such as Turkey, Egypt, and Pakistan. The initiative primarily targets the unbanked and underbanked populations. 
"Our main focus is the unbanked and underbanked in these nations. If you want to diversify your risk and be in a currency complementary to the dollar, a big percentage of money can move into this."
In contrast to many stablecoins typically pegged to the US dollar, DRAM sets itself apart by tethering its value to the Dirham. This stablecoin will be accessible on decentralized exchanges like Uniswap, Sushiswap, and Pancakeswap. Furthermore, the team plans to collaborate with centralized exchanges shortly.
This innovative project is anticipated to gain substantial traction in the UAE, owing to its significant expatriate community and proximity to regions with high inflation rates. The decision came to light when the US government faced a series of troubles and may be on the verge of shutdown. This event can favor the coin and could trigger instant adoption. 
Chanelising UAE's Financial Stability & DTR's Global Plan
Akshay Naheta's venture underscores the growing influence of the UAE in the global financial landscape. He likens the nation's role to that of Switzerland, citing its geopolitical neutrality, robust transportation infrastructure, and prominence as a top-tier tourism destination.
DTR, headquartered in the Abu Dhabi Global Market, is committed to democratizing finance by developing digital financial technologies. The firm also has plans to introduce a decentralized wallet solution in early 2024, aiming to enhance the accessibility and functionality of digital tokens for a wider audience.