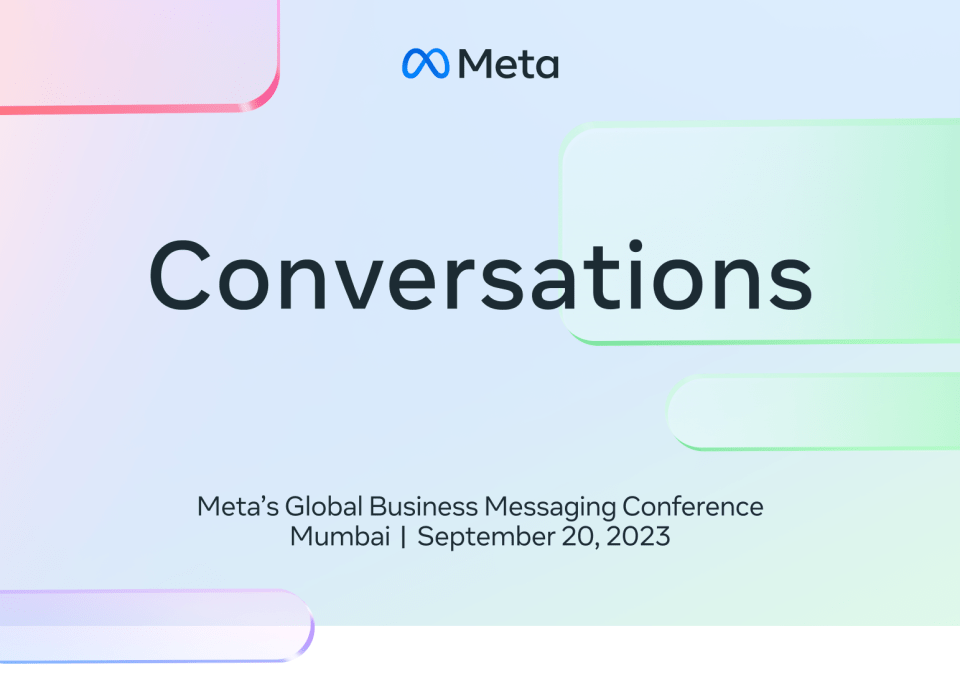 At Meta, we run some of the world's most popular messaging services with WhatsApp, Messenger and Instagram Direct. WhatsApp is where people turn to connect with their friends and family, and increasingly where people and businesses get things done – from booking a cab, shopping for groceries or purchasing metro tickets, right within the chat thread. 
Today, already a billion people across the globe message with a business each week on our messaging apps, and this behavior is accelerating globally, with India at the forefront. This year, we are all set to welcome businesses, partners, and developers for the second edition of Conversations, a global event that is taking place live in Mumbai, India for the first time. 
We are eager for you to join us on September 20 in-person and become part of the next chapter of evolution in business messaging and WhatsApp. Packed with exciting announcements and a great line-up of global speakers, we are confident that Conversations 2023 will be instrumental in defining how Meta is leading the shift in messaging. 
Conversations are the future of businesses, and we are entering a new era in customer experience powered by messaging. Click here to register and receive event updates.
See you on September 20!
The post Hosting the Second Edition of Conversations in India appeared first on Meta.