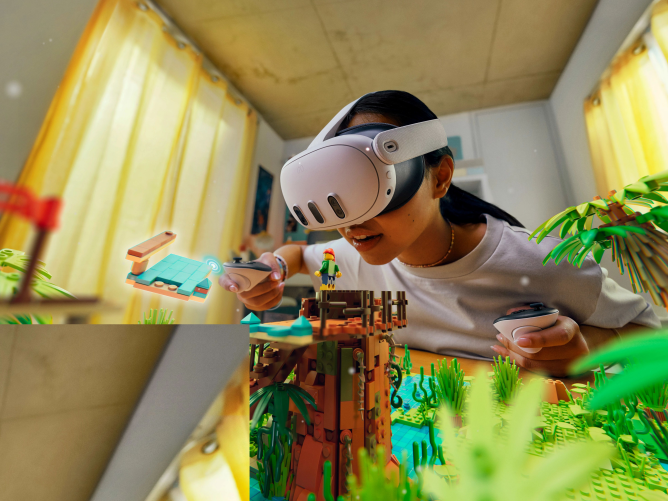 Big news from the Connect stage: Meta Quest 3 hits shelves October 10, and pre-orders are open now! The world's first mass-market mixed reality headset starts at $499.99 USD for the 128GB version and $649.99 USD for those who want a larger storage capacity at 512GB.
Immersive experiences like virtual reality can transport you to fantastical worlds that defy the laws of physics, but the physical world — and the connections you've made there — are pretty important, too. We believe you shouldn't have to choose between them. That's why Meta Quest 3 features breakthrough mixed reality that enables a spectrum of experiences. You can play a virtual piano on your coffee table or open a portal to another dimension right in your living room — all while high-fidelity, full-color Passthrough keeps your physical surroundings in sight with over 10 times more pixels compared to Meta Quest 2.
Just double-tap the side of your Meta Quest 3 headset to seamlessly transition between a fully immersive experience and a blended environment with virtual elements overlaid on your physical surroundings.
Here are some highlights:
Peak performance: With double the graphic processing power of Quest 2,* Quest 3 is the world's first device to feature the new Snapdragon XR2 Gen 2 platform we helped develop in collaboration with Qualcomm Technologies. Load times are lightning fast, and incredibly crisp details in immersive games defy expectations — whether you're solving puzzles on the far reaches of space in Red Matter 2 or hitting the links with friends on the other side of the world.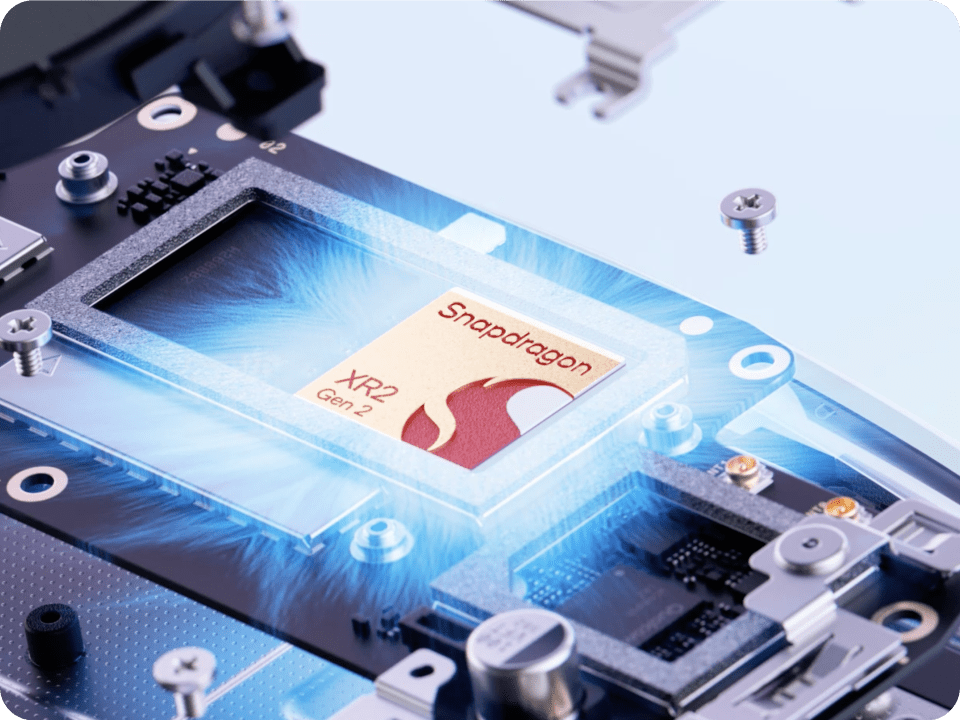 Our most advanced display and optics: Our 4K+ Infinite Display** achieves a nearly 30% leap in resolution compared to Meta Quest 2. You get 25 pixels per degree and 1,218 pixels per inch for the best resolution across the entire Quest line. Quest 3's visuals are so spectacular you'll want to reach out and touch the world around you.
Slimmer profile: Our next-gen pancake lens optical stack gives Quest 3 a 40% slimmer optic profile compared to Quest 2 without compromising your depth of visual immersion.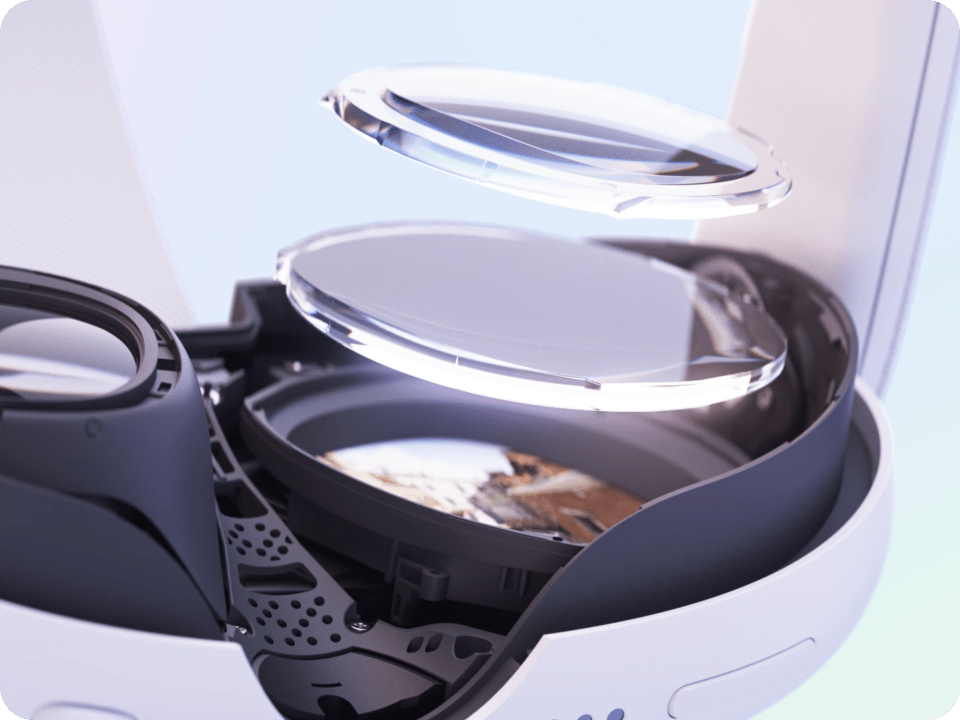 Comfort meets customization: Quest 3's redesigned, thinner profile features a more customizable fit and balanced weight distribution than Quest 2, so you can play what you love in maximum comfort. Wearing your headset over your glasses? Adjusting to fit your hairstyle and face shape? We've got you covered with our soft adjustable strap design.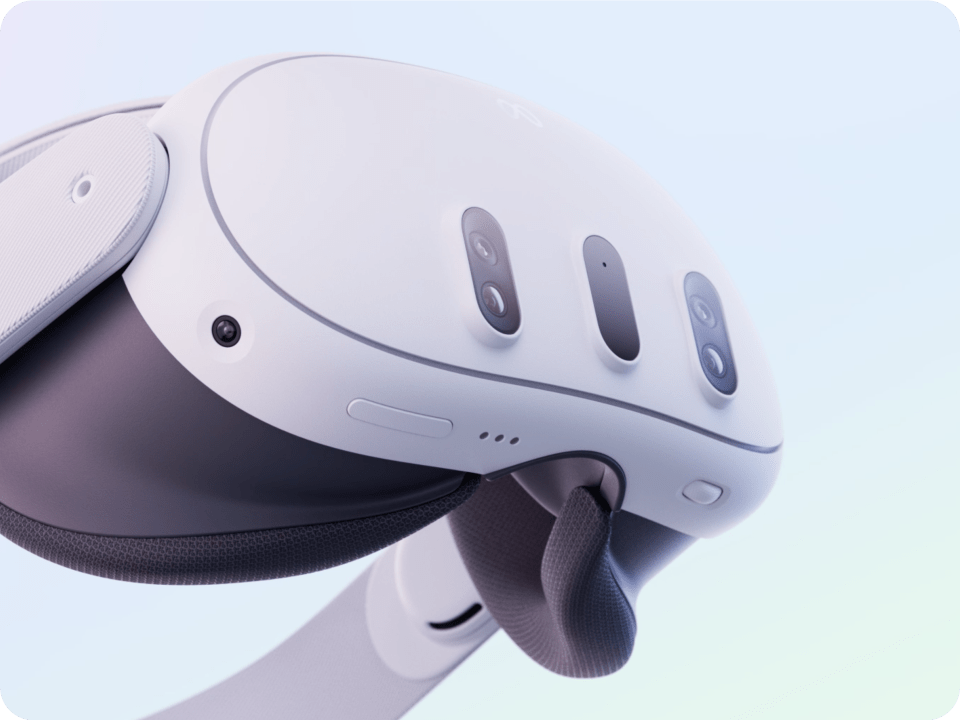 Surrounded by sound: Whether you're catching the latest Hollywood blockbuster, immersed in an epic gaming sesh, working on fitness goals and gains, or hanging out with friends, you'll be surrounded by the action with a new level of spatial audio. Enjoy enhanced sound clarity and bass performance plus a 40% louder audio range than Quest 2 for the most immersive experience yet.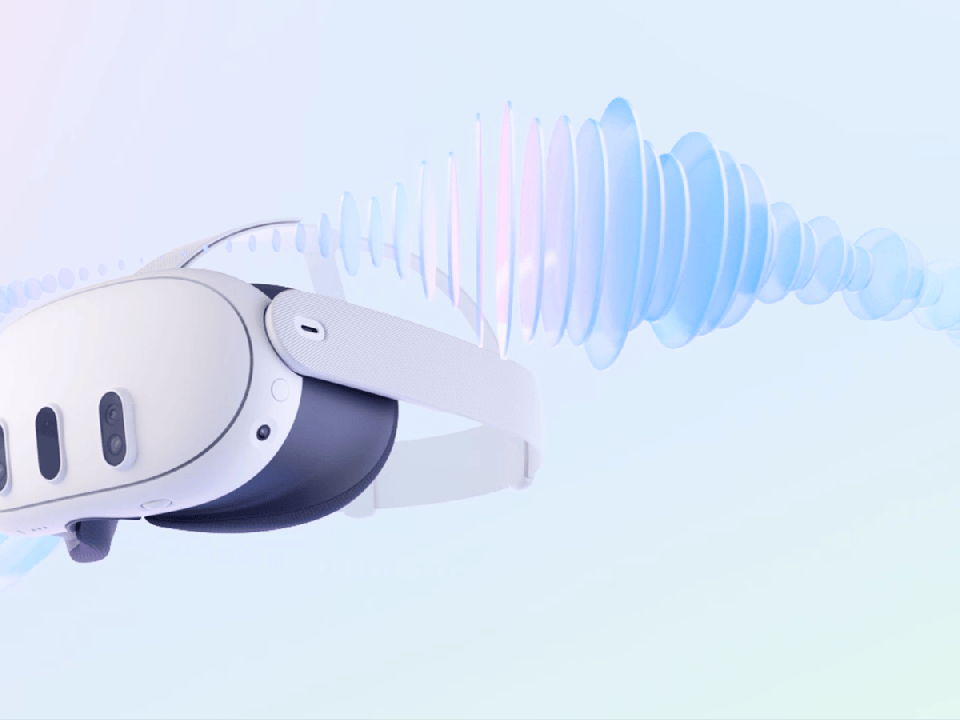 So what are you waiting for? Pre-order Quest 3 now to get in on the next generation of mixed reality.
Read all the details on the Meta Quest blog.
* Based on the Qualcomm Snapdragon XR2 Gen 2 platform vs. Snapdragon XR2 Gen 1 platform.
** Two displays (2064×2208 resolution per eye) combined with Meta's Infinite Display optical stack.
The post Meet Meta Quest 3, Our Mixed Reality Headset Starting at $499.99 appeared first on Meta.