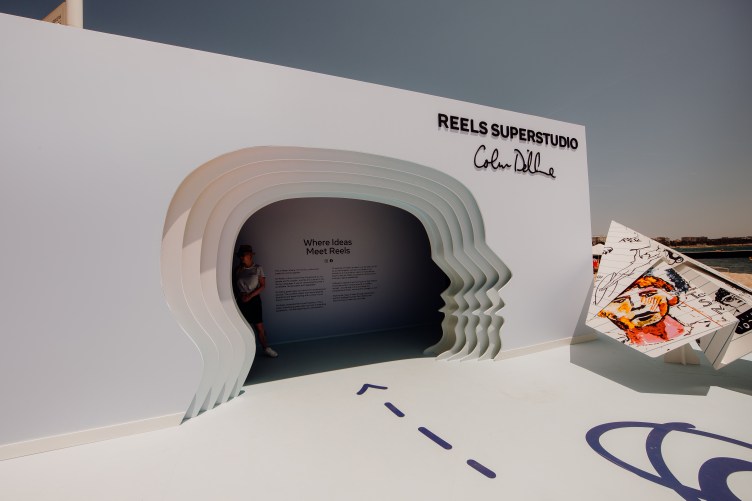 Now in its 70th year, the Cannes Lions Festival of Creativity is a unique opportunity to connect with brand leaders, discuss technologies and trends, and learn about what's keeping the ad industry awake at night. Following several panel discussions, interviews, and meetings, here are my top three reflections from the week. 
Collaboration is Critical
I met with long-time partner and marketing leader Patricia Cosi, Global Chief Marketing and Information Officer at Bayer, Consumer Healthcare. She shared many words of wisdom, but the theme that really resonated with me was collaboration. With collaboration we can increase diversity of thought and create new opportunities we wouldn't be able to open up alone. Patricia talked about a campaign Bayer ran for Berocca, an effervescent vitamin tablet, which used creators and Reels on Instagram. The campaign content delivered around two times more favorability than creative that didn't use the powerful creators-plus-Reels combination. This shows that when you harness technology, with innovative marketing strategies and the right partners, you get results.
Everyone is Still Talking About AI
As ever at Cannes, there was a lot of future-gazing and discussions about trends that will shape the next 10 years of marketing and advertising. I spoke on a panel with PwC about three transformational marketing paradoxes, one of which centered on artificial intelligence. As we all know, marketing is a blend of art and science. When it comes to the science part, we're seeing our range of AI-powered Meta Advantage tools help advertisers to simplify every step of the ads creation process, and connect the right ad to the right people at the right time. This enables marketers to spend more time on the art behind their craft – the creative. 
Business Messaging – One to Watch
While AI takes the spotlight, the technology that quietly captured the attention of advertisers at Cannes was business messaging. That's because it provides a powerful channel to connect with customers at scale. At our Messaging installation at Meta Beach (playfully called 'message in a bottle'), we shared that 1 billion people message a business each week on our platforms. Major players like Air France have already turned WhatsApp into one of their top digital touchpoints for customer care. We're continuing to invest in our tools for advertisers like click-to-message ads and paid messaging, and shared more at Cannes about our recent efforts on AI Assistants. 
There's no doubt marketers have a lot to reckon with in 2023 – from economic headwinds to fast-moving technologies. But, as always, I left Cannes inspired by the ambition of this industry to not only do its job well, but to do good for the world at large. That's one thing I hope will never change. Until next year! 
The post Three Insights from Cannes appeared first on Meta.