Video is core to Facebook – short videos could be posted to Feed as early as 2007. Nowadays, our unique cross-section of Reels, long-form and Live content brings people to Facebook to watch videos about the things they like, new stuff they'd want to know about, and to engage with real people with similar interests.
We continue to invest heavily in video, so today we're sharing the latest ways we're making it possible for people to create, explore, and engage with video on Facebook.
Video Editing Made Easier
We've started to roll out updates that will bring more Reels editing tools to Feed, making it even easier to create dynamic videos on Facebook. Whether posting a video for friends and family to see, or trying to reach people who share similar interests, our video editing tools will make it possible for people to express themselves in new ways via Reels or long-form videos.
Seamless editing: We brought audio, music and text all into one place on Reels, making it easier to layer and time creative elements to create the perfect reel. And now, it's also available on Meta Business Suite for reels and for video on Feed.
More clip editing tools: Get creative with your video by speeding up, reversing or replacing your clips.
Enhanced audio: Mix the right sound into your video by exploring and adding music and audio clips, recording voiceovers and reducing unwanted noise.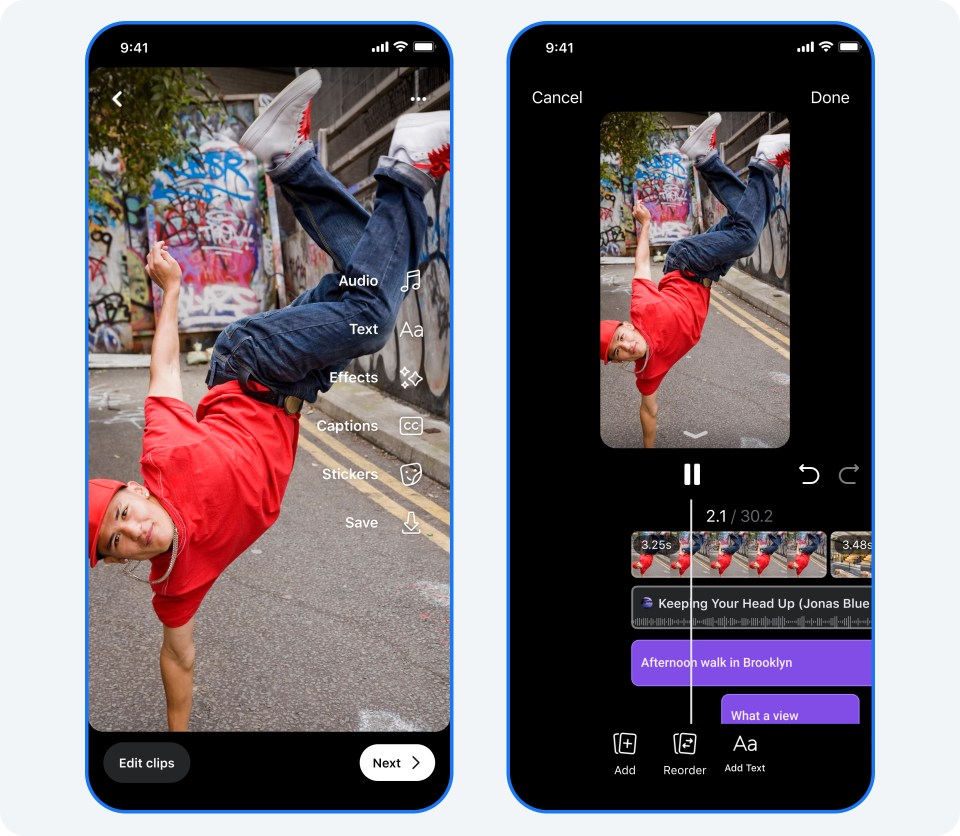 People also now have the ability to upload HDR videos from their phone to Reels and for that video to play back in full HDR, the first of our efforts to bring true HDR video support to our family of apps.
All Videos in One Place on Facebook
We're also making it simpler to explore and engage with the best videos on Facebook – whether you're looking for popular reels, long-form videos from top creators or Live content.
The Video tab, previously known as Facebook Watch, is now the one-stop shop for everything video on Facebook, including Reels, long-form and Live content. The Video tab will look familiar – you can scroll vertically through a personalized feed that recommends all types of video content – but will also feature new horizontal-scroll reels sections that highlight recommended reels, so you can quickly jump into short-form video. You'll see Video as a tab in the shortcut bar soon: on iOS, this bar is found at the bottom of the app, and on Android, it's found at the top. The tabs in the shortcut bar change based on the parts of the app you use the most.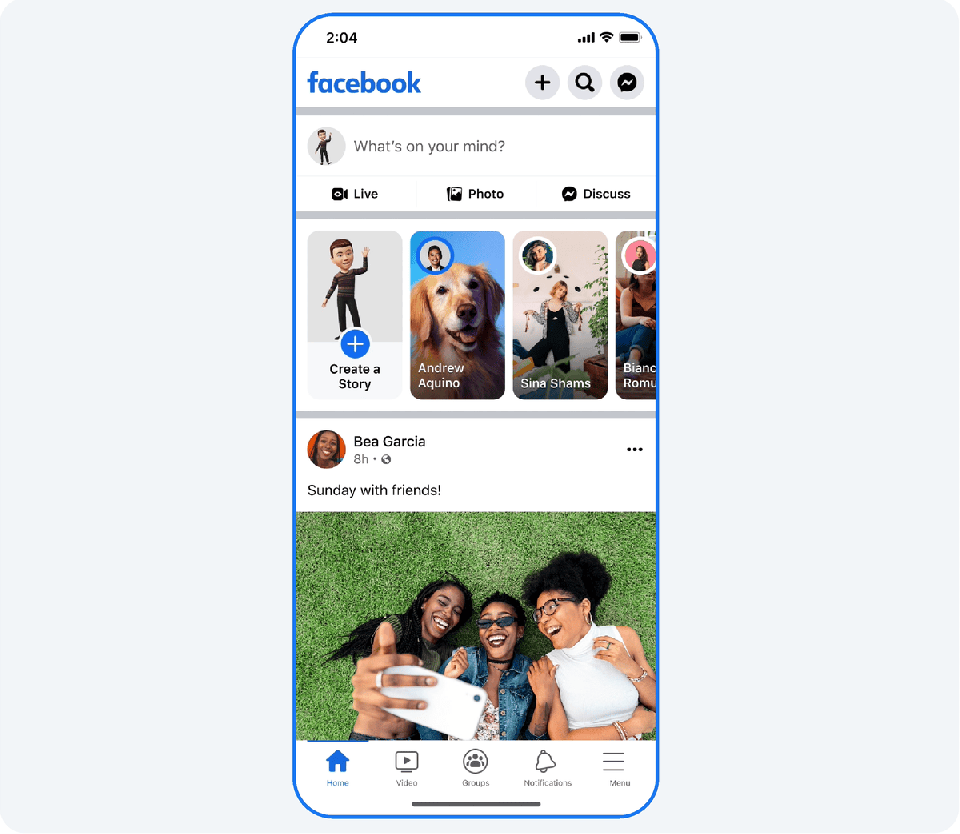 Discover Popular Videos on Facebook
We've redesigned video Explore to help you discover and dive deeper into popular video topics. You can find Explore by tapping the search icon in the Video tab. Here you'll see a variety of reels, long-form and live videos related to relevant topics and hashtags. We use a mix of human curation and machine learning to select topics and videos that are popular and surface the ones we think you will enjoy and find interesting.
Engage with Instagram Reels on Facebook
The ability to watch Instagram Reels on Facebook has helped many Instagram creators reach more people – even for creators who don't have an active Facebook profile. It also lets people enjoy the best of Instagram and Facebook Reels all in one place.
Now on Facebook, you can view and write comments on Instagram Reels that have been recommended to you on Facebook without needing to switch between apps. To get started, you can add your Facebook and Instagram accounts to Accounts Center. This makes it even easier to connect with the things and people that you care about, regardless of which app you use.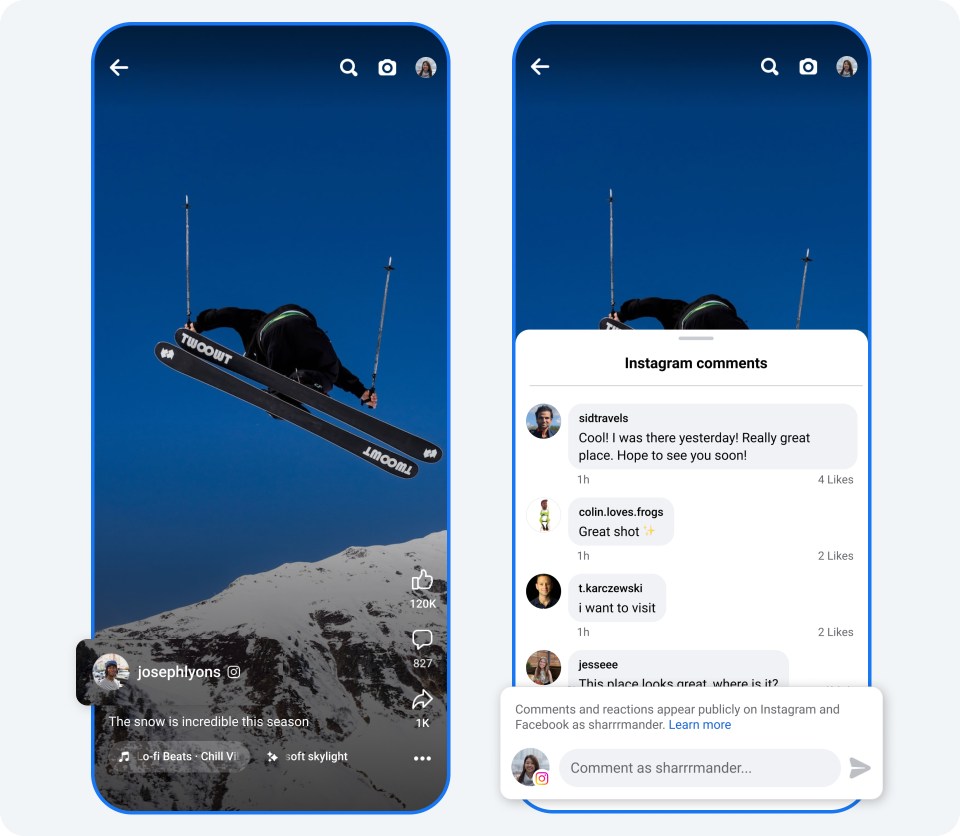 This is just the beginning. We'll continue developing more tools for creators so they can express themselves, build an audience and earn money, along with the discovery and personalization features that give you more control over your experience.
The post Video on Facebook Keeps Getting Better appeared first on Meta.